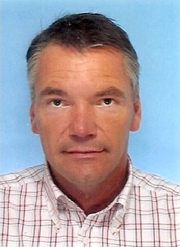 Profile
I describe myself as a trustworthy, critical and honest person. In addition, I am eager to learn, I think analytically and problem-solving. I'm a good listener and I like to work in teams. I'm a good negotiator with a win-win thought in the basics. As an interlocutor always focused on the wishes of the other person. In almost all situations I see possibilities and ideas arise that I may like to present to the entire organization.
Work experiences
June 2008 – present
Working as an independent entrepreneur / manager See also www.procurama.nl
During this period several own activities set up and various interim (management) positions fulfilled.
| | | |
| --- | --- | --- |
| Interim COO operational director at Willemsen Interieurbouw | June 2017 | June 2019 |
| Director / shareholder Scope Interieurbouw | June 2016 | June 2017 |
| DGA Crealed. Delivery of self-developed illuminated canvas panels | January 2015 | present |
| Supplier S.I.S Dyson Europa | May 2013 | April 2016 |
| Purchasing in China for various clients | June 2012 | June 2016 |
| Interim manager Reklet van Oeveren Interieurbouw | January 2012 | April 2016 |
| Owner consultancy for retail chains and interior construction | January 2012 | present |
| Interim managing director Reklet Group | November 2009 | January 2012 |
| Owner chair production Alejandro Estrada in China | July 2008 | February 2010 |
Interim COO Willemsen Interieurbouw (250 employees)
As COO responsible for internal organization with 250 employees.
During this period MT set up and made fully integrated planning for production departments and work preparation. In addition, I have structured purchasing and improved the company culture.
Scope Interior Construction
As the only director together with owner of Willemsen Interieurbouw started a new interior construction company which after 1 year with 15 employees has been integrated into the organization Willemsen Interieurbouw where I became COO.
Crealed B.V.
Also for Dyson the thinnest light box for cloth visuals in the market will develop. Together with Creaacryl BV started for production and delivery. Of this BV I am the only director.
Supplier Shops in Shop Dyson Europe
After Dyson asked Procurama in 2013 to help develop their new S.I.S., I became a supplier to S.I.S. for Europe at their request.
For Dyson I also took care of the installations throughout Europe during this period.
Purchasing in China for various clients
For various clients I have purchased various products in China (and some other countries). At 2 Chinese purchasing offices I have given training to the buyers.
Interim manager Reklet van Oeveren Interieurbouw
After my position as general manager at the Reklet Group, the owner had asked me to continue to supervise the Interior Construction Company.
Owner consultancy for retail chains and interior construction companies
During this period I helped store formulas, retail chains and interior construction companies with purchasing, planning and overall business operations.
Interim general director Reklet Group (90 employees)
For Reklet, the core business was visual communication and interior construction and painting were important supporting activities.
Owner of chairs production in China of designs by Alejandro Estrada from Guatemala
First went to Guatemala to view production process and contractually obtain the rights.
After this, together with Belgian partner, own production started in China. I sold my stake in 2010. The designer's website is www.piegatto.com
February 2001 - August 2008
COO Operations Director Shopex Group (300 employees)
Shopex was a global decorator for all Swarovski, Swatch and Nokia stores. In addition, many stores were set up for European retail chains and brands.
Turnover was around EUR 80 million, of which 90% were exports.
At Shopex I was ultimately responsible for: Purchasing, Logistics, Project Management, Contracts with both suppliers and customers, ICT and HR.
At Shopex I won an award as COO for purchasing strategy and cooperation with suppliers. On the website of www.procurama.nl you can download the article (BOV trophy) that I was able to write for nevi magazine about partnerships with suppliers.
December 1999 – May 2001
DGA / founder purchasing firm Lithorama 48% of the shares were held by the 6 interior construction companies for which Lithorama made the central purchasing agreements. These 6 interior construction companies collectively had by far the largest purchasing volume within the interior construction market in the Netherlands.
The interior construction campanies were: Shopex, Reklet, Meubelfabriek Wageningen, Prowi, IBP and Linthorst.
August 1993 – October 1999
Head of Purchasing and Logistics UNIC Group Interior Construction (400 employees)
The UNIC Group consisted of the following interior construction companies: Lundiform, Balt van der Made, Breedveld and Boomgaards.
October 1990 - June 1993
Buyer / assortment manager / Head of Purchasing Schlecker Netherlands.
Schlecker was a German drugstore chain with 5,000 branches in Europe. In the last year I was responsible for Purchasing and Assortment Management for Schlecker Nederland (150 stores).
Although I strongly disapproved of Schlecker's purchasing policy, I learned a lot here.
September 1987 – September 1990
Head of furniture for Ikea Duiven and Groningen.
At Ikea I managed 25 employees. In addition, at IKEA Duiven I also have the business department IKEA Contract set up. Internally I have also provided many training courses for conducting performance interviews and assessment interviews. Ikea had won several awards in this area.
December 1986 – June 1987
Store manager Discount Centrum Arnhem
Day-to-day management in the furniture store and partly responsible for purchasing.
October 1985 – December 1986
Store manager Tandy Arnhem
Daily management in store with computers, HiFi equipment and electronics parts.
Education
| | |
| --- | --- |
| Financial management de Baak | 2004 |
| General Management de Baak | 2003 |
| NEVI II Purchase management | 1998 |
| NEVI I Purchase management | 1996 |
| SOKAP management | 1991 |
| NIMA B Marketing management | 1988 |
| Ikea Training | |
| Performance interviews and assessment interviews | 1988 |
| NIMA A Marketing management | 1986 |
| Retail Management | 1985 |
| High school | 1981 |
Qualities
Reliable
Good listener
Natural leader
Social
Team player
Studious
Good negotiator
Perseverance
Flexible
Hobbies & Interests
Golf
Tennis
Ski
Travel
Cook
Overig
Knowledge of Microsoft Office Package
A lot of knowledge and experience with creating practical and complex Excel sheets. Highly advanced planning module built in Excel which has been implemented at various production companies and construction companies.
Knowledge of ERP Systems
Conclusion assessment done in 2012 at tobe1
On a series of capability tests that chart his thinking power, Mr Overgoor performs at a higher professional level plus work and thinking. In all areas he more than equals the university standard. In other words, the results give a consistent, homogeneous picture. His analytical thinking, both numerically and verbally, is of a academic level. He is expected to solve complex of exact and verbal (described) matter. Also, abstract and logical reasoning, necessary for keeping an overview and coming to logical solutions to problems that have arisen, is of an university content.
Languages
Dutch Good at word and writing
English Good at word and writing
German Good at word and writing